Title: The Strange and Beautiful Sorrows of Ava Lavender
Author:  Leslye Walton
Number of Pages: 301 pages
Date Published: March 13th 2014
Publishing Company:   Candlewick Press
Summary:
Magical realism, lyrical prose, and the pain and passion of human love haunt this hypnotic generational saga.
Foolish love appears to be the Roux family birthright, an ominous forecast for its most recent progeny, Ava Lavender. Ava—in all other ways a normal girl—is born with the wings of a bird.
In a quest to understand her peculiar disposition and a growing desire to fit in with her peers, sixteen-year old Ava ventures into the wider world, ill-prepared for what she might discover and naïve to the twisted motives of others.
First-time author Leslye Walton has constructed a layered and unforgettable mythology of what it means to be born with hearts that are tragically, exquisitely human.
"Love makes us such fools"
A quick note before you read on. I created a playlist to go with this book. Feel free to click the link. Playlists go well with books sometimes. It's totally optional. For more playlists click the extras page. 
 https://play.spotify.com/user/musicperson221/playlist/3Yhs0B2rLC6T7s80k7ILSw
I went into the book knowing absolutely nothing. In fact, I thought it was going to be a cliché novel about some angel like girl in our modern society. However, Leslye Walton's story is unlike any other book I've read. This book takes place in the 1900s but it goes back into the generations of this family. The book pretty much is about how the three generations of the Lavender family's women (even before it was the Lavender family) fall in love carelessly, and beautifully. Through the stories of Ava, her mother Viviane, and her grandmother Emilienne we discover how the family is truly strange. The oddest events occur, besides the fact that Ava has wings; in fact, this might be the most normal part of the book. I absolutely adored this book.
I have three main points I really have to let out before I burst.
The plot went through a long range of time. As I mentioned before the story goes through the three generations and it was amazing! This means in such a small book, the plot speeds through many events and situations. This makes the book exciting and intriguing. Be warned, the quote below is slightly disturbing.
"The next morning the Roux family-what was left of them- awoke to find [I don't want to spoil it so the name is left out]'s body on their doorstep, a handkerchief covering the place where William Peyton had shot him in his handsome face."
The only complaint I have about the plot is that I found the beginning of the book a bit slow at some points. The facts thrown at me were slightly dull and discouraged the potential to make the audience continue reading.
"Born on March first in 1904, my grande-mere was the first of four children, all born on the first day of the third month, with Rene following Emilienne in 1905, Margaux in 1906…"
And so on, you get the gist. Facts in a young adult novel where I want action was disappointing, but certainly understandable. It was used to try to give you background information.
We also get to read about many characters. The family itself has around 8 characters and then each of these characters meet many others. These characters also vary in personalities and characteristics; even the characters from the same family. It makes the book much more interesting and exciting.
Ava's great-grandfather Beauregard Roux is big in size and has a big heart.
"Thick and large, Beauregard Roux could easily carry all four of his children dangling from one arm, with the family goat tucked under the other."
Ava's great-grandmother Maman is small, quiet and delicate.
"…his wife was small, indistinct, and walked with the blades of her shoulders in a permanent hunch."
Ava's grandmother, Emilienne, is peculiar and secluded and fragile. The community had the implanted thought that she was a witch because of her strangeness.
"To Emilienne, pointing at the moon was an invitation for disaster, a fallen broom the same."
This huge diversity!
Usually in one book you only like one love interest. In this book there are many love interests. First Ava talks about her grandmother because she is doing research on why she has wings.  Her grandmother falls in love 4 times and each time I get a huge burst of love struck feelings. Then her daughter falls in love and then finally, Ava does. The point is, the reader goes through a lot of confusing love stories and it really gets you thinking about the love we have for others (that came out way to cheesy). I personally loved the factor of many separate love stories side by side. It was very entertaining, enjoyable and unique.
Scratch that, I have another point! Last one, I promise! It's important! Don't stop reading! Leslye Walton is a brutally honest writer and this is what it did to me after I read this book…
Stage 1: What just happened to me?
Stage 2: The tears and overflowing of emotions*sob*
Stage 3: Leave me alone!
Never have I read a book by an author that's not afraid to write about anything. Walton's honesty as a writer causes her to write many situations authors normally avoid (because they cause us to feel an overflow of sad but exhilarating emotions) which isn't usually a money maker (not the case here). It's the unknown you're going to be treading in, but when you see it, it will be filled with feelings and colours you won't be able to describe in words. I loved how finally there was an author who spoke her mind through her characters. Her honestly brought out new emotions I have never felt from books before and it was simply amazing to say the least! The honesty made it so much easier for me to trust Walton and her characters.
I recommend this book to everyone. If you love mystery, adventure, love at its worst and greatest, family and something that's unique, this is your perfect match! This book has very emotional and has strange content, but the title describes it all. The Strange and Beautiful Sorrows of Ava Lavender. I promise you, the pain, all the emotions and loss in the book will be worth it. This book was so close to 5 stars, but I think I didn't feel that one final spark I was looking for. It might just be my personal liking for the writing style of Walton. There was a sense of brokenness and choppiness in the book. Generally, when I don't like the writing style, it lowers the rating. In this case, if the writing has more of a natural flow, I would have given it 5 stars. The book was still fantastic!
Here's my final rating:
4 out of 5 cups of tea
The perfect tea to drink while reading this (you can drink anything similar that you find but you can find it at Teavana):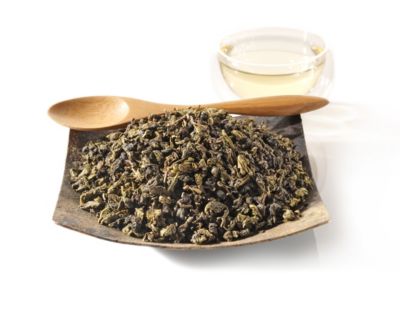 Jasmine Oolong Tea is simple, peaceful and sad…